U&i in India is one such device launched in which certain 6 kind of features include the Anaconda.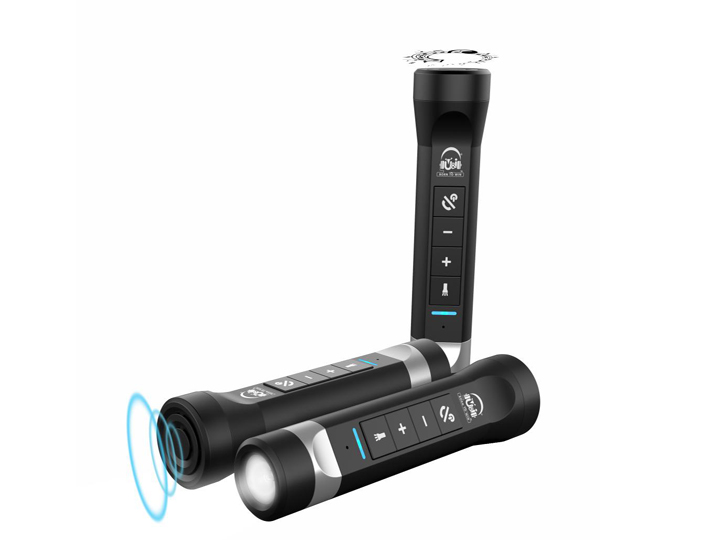 Technology in the world of Come day some new gadget launch is. Accessory and consumer electronics brand manufacturer the company U&i in India your new multi-functional Bluetooth speaker "pencil" the launch is done. This 6 in 1 multi-functional product is. Let us know its features-about
Pencil name to launch this Bluetooth speaker memory card, card reader, power bank, portable speaker, flashlight and FM radio such as loaded feature to see see. This device look common power of the bank is quite different than. This flashlight is kind of mirrored, in a portion in flashlight and in another part the speaker is given.
Its in-built power bankscope smart gadgets fast charging helps. It gave the speaker quite a fantastic sound gives. This device has a 2000 mAh battery inside which users C hours of play time cheats.
There is micro SD card put it in you your favorite music can enjoy the fun of. Its built USB port and micro SD port is also given. It Device little party and wanderlust during quite a beneficial option may prove to be.
It easily laptop, tablet and phone Connect can be used. In addition, this device is a bike mount also comes with use portable headlight as can also be used.
U&i pencil special feature
Bluetooth 5.0 feature
Driver size: 32 mm
Playback time: 10 hours
Power bank capacity: 2000mAh
Charging time: 6 hours
Price and availability
U&i Pencil the price of 2,899 RS has been laid. Customer it one of India's leading e-commerce platforms and retail stores through the you can buy. This black and brown colour available.
Also read
Realme Narzo 10 and 10A this price can be in the launch, learn special things